With summer over there are still plenty of things to photograph in autumn.  If you are stuck for ideas you have come to the right place for some inspiration.  Essential for photography at this time of year is a good tripod, warm clothes and a willingness to experiment.
Photograph a Sunrise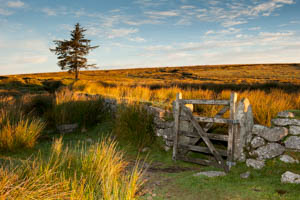 With the days getting shorter sunrise inevitably becomes more accessible in that you don't need to set the alarm for the middle of the night.  You still need to be up and about before it gets light but with sunrise being typically around 7am at the end of September this isn't going to be too difficult.
Get down low for some fungi photography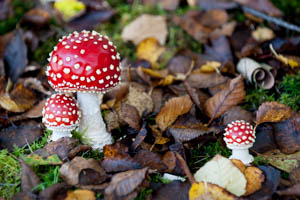 Most plants and flowers are past their best come autumn but this is peak season for mushrooms and toadstools.  Grab a sturdy tripod and get down low in woodlands, along the banks of rivers and any generally shady damp place to find some beautiful specimens of our native fauna.
Capture some flowing water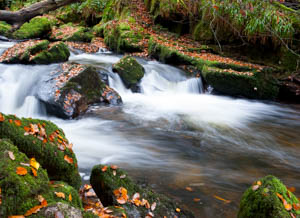 One thing about the British weather you can depend on is that come autumn there will be plenty of water in our rivers and streams.  Why not find a picturesque spot along your favourite waterway and try some long exposures to get that blury fluffy water effect.  Waterfalls can also look stunning with this effect as can lapping waves at the beach.  Don't forget to take your tripod or you'll get the wrong sort of blur in your shots.
Photograph some Traffic Trails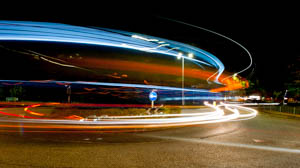 Another great effect can be had when you photograph the flow of traffic around town.  The best time is just after sunset when the cars have their lights and the sky looks dark blue.  You can read more about this type of photography in my post Paint the Town Red (and White) – Traffic Trail Photography
Head to the Beach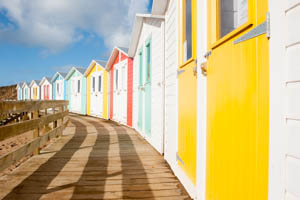 As the days get cooler you may think heading to the beach is a daft idea, well think again!  Throughout autumn there will be some lovely sunny days when a walk at the beach will reap some great photographs.  The light at this time of year is less harsh than in the summer giving you richer colours in your pictures.  And with less people around you'll be able to capture beach-scapes, beach huts and the sea unhindered by people cluttering up the place.
Capture some Autumn Colour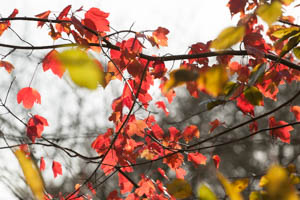 Autumn can be full of colour if you look in the right place.  As the trees prepare for winter they will put on a spectacular show of colour.  So get out into your local woodland or stately home and capture some leaves.
More Ideas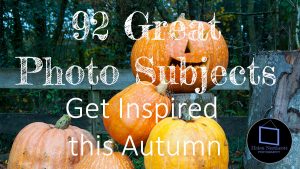 If you would like more ideas and daily photo challenges for autumn please check out these 92 Great Photography Ideas! That's one subject per day throughout October, November and December.
Other Posts you Might Find Interesting